About
Welch LLP is a Chartered Public Accounting firm that has deep roots in the communities it serves.
Since 1918, Welch has been providing a wide range of accounting, tax and advisory services to private enterprises, government and not-for-profit businesses. Welch experts are industry specialists who have an in-depth understanding of marketplace influences, issues and trends unique to each sector. A true partner, Welch takes a collaborative, relationship-driven approach to client service. Big firm expertise, with small firm service and value. Welch LLP is a firm like no other.
Our Vision
For more than 100 years, Welch has stood out by developing long-standing relationships with our clients based on trust, expertise and the highest level of service.
Care
Demonstrating integrity in an inclusive and flexible environment where our people and clients feel valued.
Impact
Making a positive difference for our people, our clients and the communities we serve.
Empower
Working together to develop passionate people who deliver creative solutions.
Our approach
We build relationships
We are not just about one-time opportunities. We want to build enduring relationships! You will always be able to reach your client service team, including your Partner, whenever you have a question or a concern.
We take a holistic view
We take a holistic view of each client. Whether you need help with your business or your personal financial needs, we are here to look after you and your family.
We offer traditional & specialty services
We are more than just your traditional accountants. In addition to tax and assurance services, we offer several boutique services.
"I appreciate the atmosphere at Welch, which is both professional and friendly. My colleagues have a great amount of expertise and provide invaluable service to clients."

Jim McConnery CPA,CA,TEP, Managing Partner
Our history
Established in 1918, Welch LLP has come a long way since its early days. Scroll through the timeline to see the pivotal moments in our company history.
1899
George A. Welch Inspired
George A. Welch leaves school at the age of 10 to take on a number of paper routes as a means of supporting his family. On his route, he meets Ernest A. Larmonth, who becomes his professional mentor.
1917
George A. Welch received his CPA
George A. Welch receives his Chartered Professional Accountant designation.
1918
Welch & Company Founded
George A. Welch founded Welch & Company in 1918, operating from an office in the Elgin Chambers, which overlooked Confederation Square in Ottawa, Ontario.
1932
Firm Expanded & Re-branded
In 1932, the firm expanded with the addition of new partners and became known as George A. Welch & Company.
1941
Revenues Exceeded $48,000
By 1941, the firm was showing significant growth. Revenues exceeded $48,000 and partners were charged out at $4 per hour with staff rates varying between $1 and $2.75 per hour.
1949
Firm moved to larger location
The firm moves its offices to a two-storey home on Laurier Avenue. Welch's cohort of young accountants receive their CPA designations, including Deans Berry, who earned the Canadian Gold Medal for achieving the highest marks in the country.
1949
Malcolm Welch received his CPA
Malcolm Welch receives his CPA designation, marking the second generation of accountants to join the firm.
1950
Belleville, Cornwall, Picton Founded
An office was opened in Belleville, followed by Cornwall in 1951, Picton in 1958, and Pembroke in 1959.
1950
Firm expands beyond Ottawa
The firm expands beyond Ottawa, opening its Cornwall branch. The 1950's also saw Welch begin to offer bookkeeping services to its clients. It's also around this time that Malcolm Welch founds Welby Services Limited.
1968
50 Year Anniversary
On the 50th anniversary of the firm, a new office was opened in Gatineau as a merger with two other firms to form Lévesque Marchand, Boulanger & Cie. In 1967, George A. Welch was made a life member of the Institute of Chartered Accountants.
1970
First Female Partner
Betty Wilson is admitted to the firm as its first female partner.
1979
George A. Welch Passed Away
Our founder, George A. Welch passed away in 1979 at the age of 90. In spite of his age, he had continued to maintain an office and an active interest in the practice until shortly before his passing.
1980
Ottawa Office Relocated
The Ottawa office moved locations a few times to support continued expansion and growth.
1990
Firm name changed
The firm's name changes to "Welch & Company."
1995
Welch Opened Renfrew Office
A new office was opened in Renfrew which allowed Welch to provide business to clients throughout the Ottawa Valley region.
1998
"Welch & Company LLP" is born
New legislation involving corporate partnerships requires the firm to change its name to "Welch & Company LLP."
2005
Scott Murdoch Honoured at 40u40
Scott Murdoch, CPA, CA, Partner was named one of Ottawa's Top 40 under 40 business leaders.
2006
Welch Partnered with Telfer
Welch committed to donating $100,000 over a five year period to the Telfer School of Management at the University of Ottawa. As part of the donation, a study room was named after Welch and our tax group began teaching a tax course.
2008
Welch Renamed Honouring 90 Years
As we celebrated our 90th anniversary in 2008, the firm changed its name from Welch & Company LLP to Welch LLP.
2009
WelchGroup Founded
WelchGroup Consulting was founded.
2011
Toronto Office is Unveiled
Welch opened an office in Toronto, which was a dream of George Welch's. The Welch Legacy Foundation was also established to expand on our community leadership and charitable initiatives.
2012
Business Achievement Award
Welch received a Bronze Ottawa Business Achievement Award for Professional Services of the Year.
2014
Christa Casey Honoured at 40u40
Christa Casey, CPA, CA, Partner and Director of our Not-for-Profit practice was the recipient of a Top 40 under 40 award in Ottawa. Welch LLP also received the Telfer Donor of the Year award from Telfer School of Management for ongoing support since 2006.
2015
M&A Practice Established
Our Mergers & Acquisitions practice was established and led by Stephan May. Stephan May was also awarded a Top 40 under 40 award in the same year.
2016
Best in Marketing
Welch was named Best in Marketing at the Best Ottawa Business Awards, as well as Best Place to Work by Faces Magazine.
2017
Best Ottawa Business Award
Welch was awarded Best Business in the Best Ottawa Business Awards as well as Large Business of the Year at the West Ottawa Board of Trade Excellence Awards.
Candace Enman was also named Businesswoman of the Year at the BYAs.
2018
100 Year Anniversary
2018 marks our 100 year celebration.
2019
Family Wealth Advisory is Born
The firm adds another branch to their family tree: Welch Family Wealth Advisory, a holistic approach to managing intergenerational wealth.
2021
Jim McConnery Appointed Managing Partner
Welch LLP rings in the 2021 new year with Jim McConnery as the firm's Managing Partner.
2021
Cloud Bookkeeping Service Launched
Welch LLP adds a new service line "Elevate by Welch LLP" – a cloud-based accounting solution.
2021
Equality Diversity Inclusion Community Alliance
This new community was founded to foster a space for support and improvement in our Equality Diversity Inclusion practices.
Awards
Welch LLP has been fortunate to be recognized by our peers for a number of awards over our 100 year history. Here is a snapshot of some of our most recent awards.
Our People
Each member of our team is always willing to go the extra mile, providing exceptional service to our clients.
BKR International
As a member of BKR International, Welch has access to extensive resources and professional expertise to help our clients do business around the world.
Our Clients
Learn about how our approach has helped our clients grow.
Equity, Diversity and Inclusion
The importance of equality, diversity, and inclusion in our hiring and day-to-day business practice is a priority.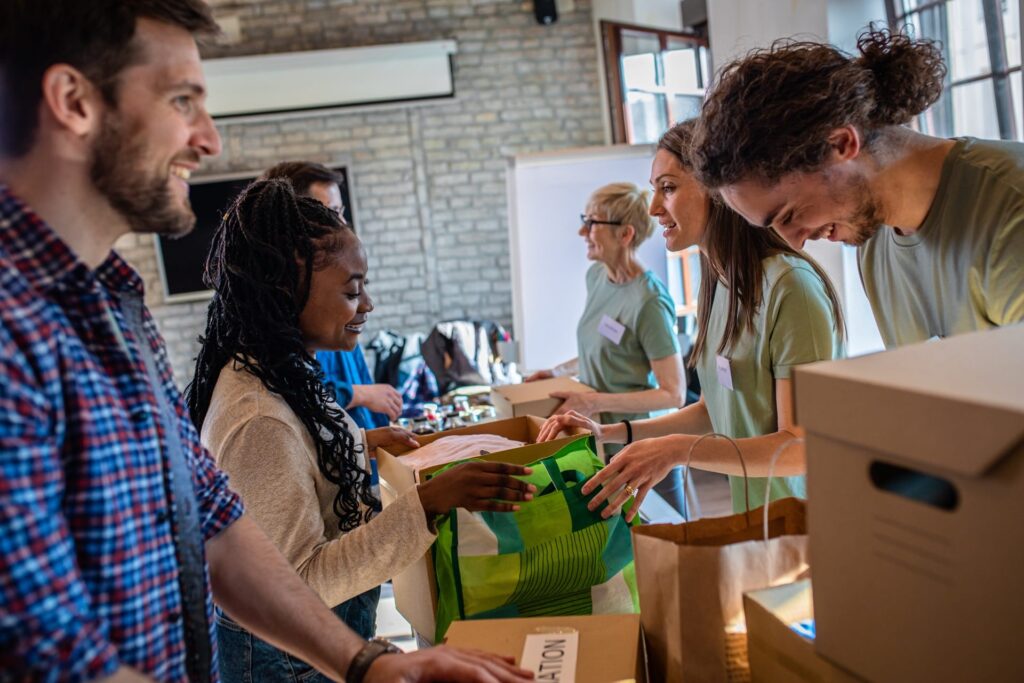 Community Leadership
We strive to make a difference and believe that it is our responsibility to give back to the community.
Are You Ready To Talk To A Specialist?
Get in touch, tell us your needs and we'll assign an industry specialist to your organization.