Life At Welch
This section gives you a glimpse into what your day to day life could look like here at Welch.
Wondering what your career would look like at Welch? We offer the opportunity to work with great colleagues and clients from a wide variety of industries. Each day is different here but one thing remains the same: our greatest asset is our people and we work hard to help you reach your full potential.
Type of work
One of the best things about working for Welch is the opportunity to work with clients from a wide variety of industries. The variety of work that Welch offers allows you room to grow as a professional and ensures that each day will be interesting.
Here are the areas where our client-service staff can get experience:
In addition to examining the financial statements of an organization, we also perform reviews and compilation engagements.
As a full service firm, our staff takes a holistic approach to our clients' business, looking beyond just the financials. We look for ways to help them run their business more effectively and achieve their goals.
With specialized training and professional development, there are a lot of opportunities in services such as tax planning, business incentives, financial planning, forensic accounting, business valuations and cross-border business transactions.
Welch has in-depth experience conducting contribution and compliance audits on behalf of government departments and programs. This gives you the option of broadening your expertise and provides travel opportunities both nationally and internationally.
Welch provides you with the opportunity to work and gain experience in a wide range of tax services including: corporate tax, individual tax and non-resident tax services. Welch is often called upon to provide tax advice to banks, lawyers and other accounting professionals.
The professional standards department is responsible for ensuring that Welch complies with audit and assurance standards as well as the rules of professional conduct that govern the CPA profession. The Professional Standards department develops continuing education courses to keep our staff up to date on changing standards. In addition, they provide staff with accessible, up-to-date research and resources to ensure the application of correct standards and maximum work efficiency.
Welch Capital Partners is our management consulting firm designed to help entrepreneurs build better businesses. They deliver expert insights into all management functions, including creating shareholder value, building market demand and generating superior financial results. In addition, they recently launched a Mergers & Acquisitions practice.
For administrative services staff, Welch offers a variety of opportunities:
Our administration staff supports our Partners and client services staff through a variety of roles, from reception to executive assistants.
Our human resources team concentrates on attracting and retaining dynamic professionals for a career at Welch. This department oversees the Talent Management Committee and organizes networking and recruitment events as well as conducting interviews and addressing internal human resources issues.
The marketing department is responsible for the internal communication and external marketing for all 12 Welch offices. This department works to increase brand awareness, promote our services, as well as maintain relationships with our clients and contacts.
Our IT department keeps our information technology architecture safe, secure and up to date. In addition, they train our staff on new programs and safe use of IT as well as handle daily IT issues.
Our bookkeeping staff provide bookkeeping services to our clients who may not require full-time, onsite bookkeeping. Client work can range from AP/AR services to the whole range of bookkeeping activities, preparation of month and year end files, payroll, expense payments, journal entries and government reporting.
The finance department takes care of all of the finances of the firm. These positions range from controller and internal accounting to accounts payable, accounts receivable and payroll.
Global opportunities
Through our Government Services team, we have the opportunity to conduct contribution, review and compliance audits across Canada as well as internationally. Welch staff have travelled to more than 25 countries including Kenya, Ethiopia, Malawi, South Africa, Sweden, Columbia, Indonesia and Barbados, to name a few. The opportunity to travel allows you not only to gain valuable experience in other countries, but also experience different cultures and take in some of the sights while you are there!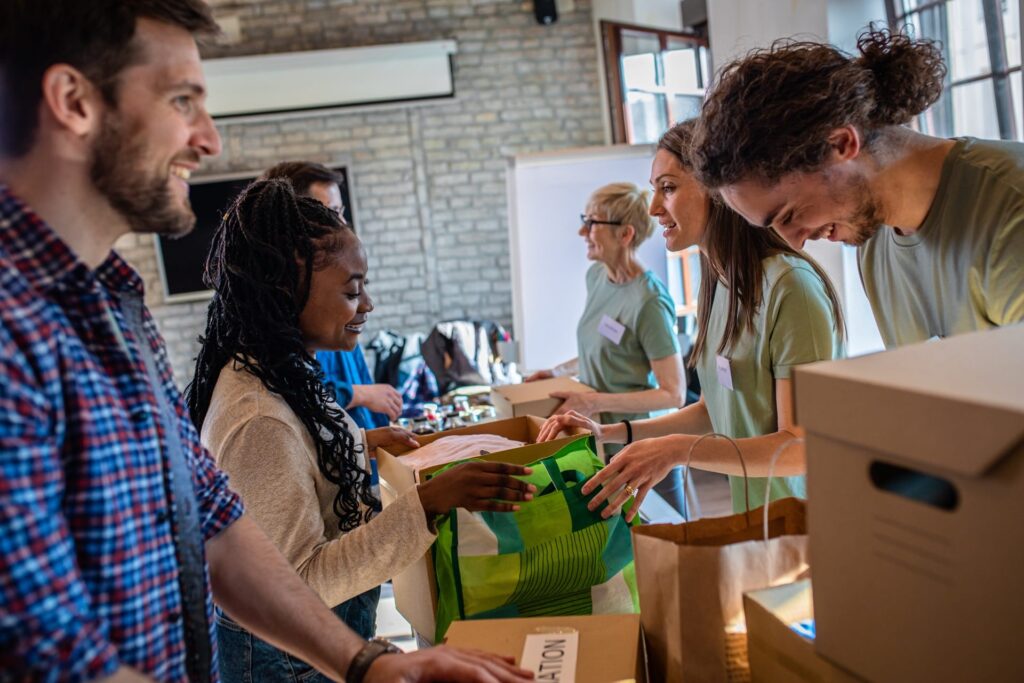 Community leadership
Welch has a long history of giving back and our involvement in the community is important to us. We support numerous charities throughout the year through sponsorships and donations. The charities we support are close to the hearts of our staff, including the Do it for Dad run, the Heart and Stroke Foundation, local hospital foundations and the Food Bank. In 2011, we created the Welch Legacy Foundation to focus our fundraising efforts on a chosen charity of choice
Day in the life
Whether you are working in the office, onsite at a client's or working on audits in other countries, Welch offers new and exciting challenges. Two of our employees kept a journal for a day to give you a glimpse into the work that they do, what their day-to-day life looks like and how they maintain a healthy work-life balance.
Each day is different here but one thing remains the same: our greatest asset is our people and we work hard to help you reach your full potential. This section gives you a glimpse into what your day-to-day life could look like here at Welch.
Current Opportunities
Work with great colleagues, a large variety of clients and a firm filled with opportunity. Each day is different at Welch, but one thing remains the same – our greatest asset is our people and we work hard to help you reach your full potential.
Are you ready for a career at Welch LLP?
Join a team that wants to help you advance your career and achieve success, whether you're still a student or an experienced professional. We will support you every step of the way on your path to success.